Reception on social media
 

Karlovy Vary


otevřeno v květnu

2015

Praha


otevřeno v srpnu

2017

Brno


otevřeno v červenci

2020

Lipno


otevřeno v srpnu

2020

4,6 / 5


782 recenzí

4,5 / 5


762 recenzí

4,8 / 5


188 recenzí

4,8 / 5


18 recenzí

5 / 5


55 recenzí

4,8 / 5


64 recenzí

5 / 5


55 recenzí

5 / 5


10 recenzí
Jedná se o hodnoty z 23. 9. 2020
Statistics of the Facebook page of Papilonia Prague
Selection of reviews from social media


Alena Ronecová
24. 06. 2020
A small piece of beautiful Prague, super atmosphere, where you will find yourself in the world of wings and colours for a few moments.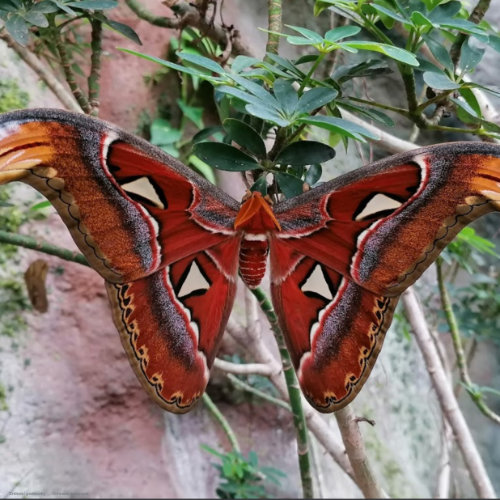 Jana Hemerková
04. 06. 2020
In one word, gorgeous.
I heartily recommend visiting.
It was like a fairy tale ????❤️

Dana Nedvedova
28. 12. 2019
I recommend absolutely everything.
I have been many times and will come again.
Simply super.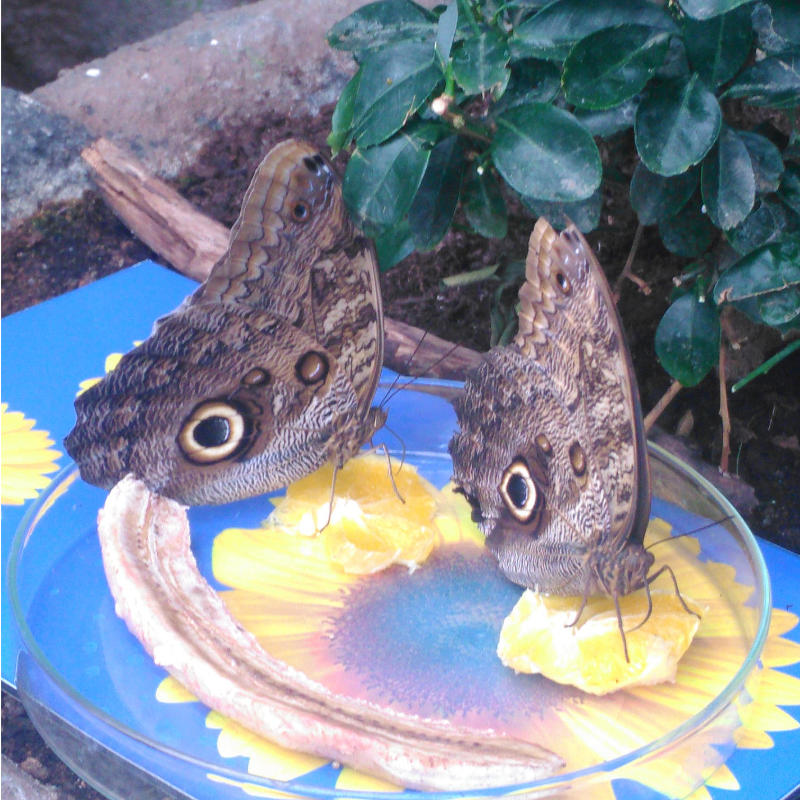 Barbora Pinkasová
29. 08. 2020
If you do not know what to do with a free day, I heartily recommend Papilonia. An enchanting spot full of beautiful butterflies, where you will completely forget that you are actually in Prague :)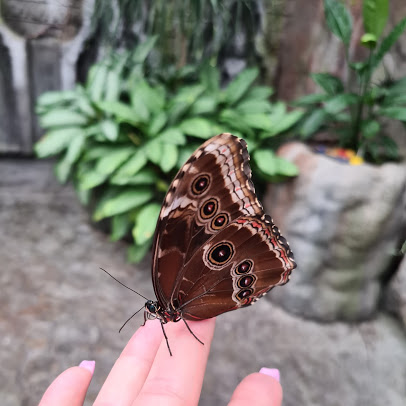 Kačenka Macků Pelcová
24. 08. 2020
An enchanting place full of beautiful plants and
.
Thank you so much for this experience.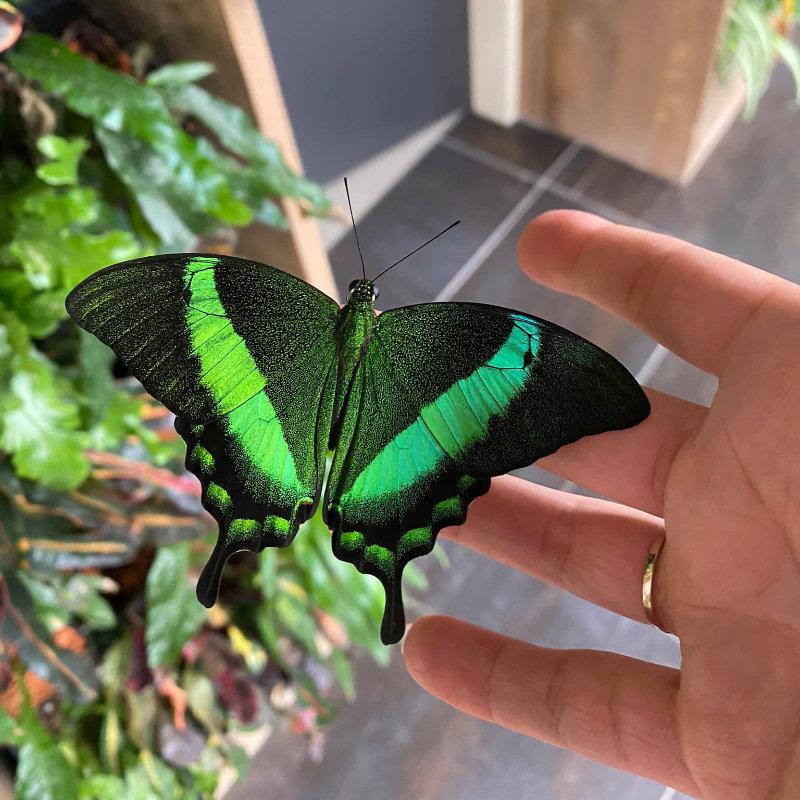 Kateřina Cihlářová
19. 12. 2020
An absolutely unique experience!
In these grey and dreary days, this was a super form of therapy
. Our children were enthralled, as were we. We will surely come again;)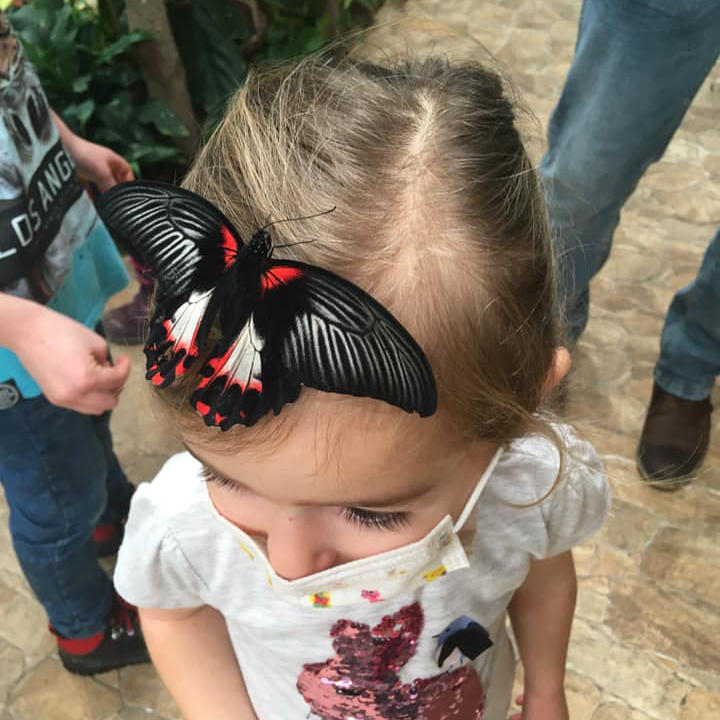 Jan Krejci
12. 09. 2020
Many types of tropical butterflies, which often land on your clothing, hands, or even on your head.
Truly an unusual experience!

Andrea Volfová
25. 07. 2020
Beautiful, and the number of butterflies is breath-taking. The staff is helpful and pleasant, and gladly answers all your questions, has a super approach to children, and will even gladly place a butterfly on their t-shirt. Worth a visit.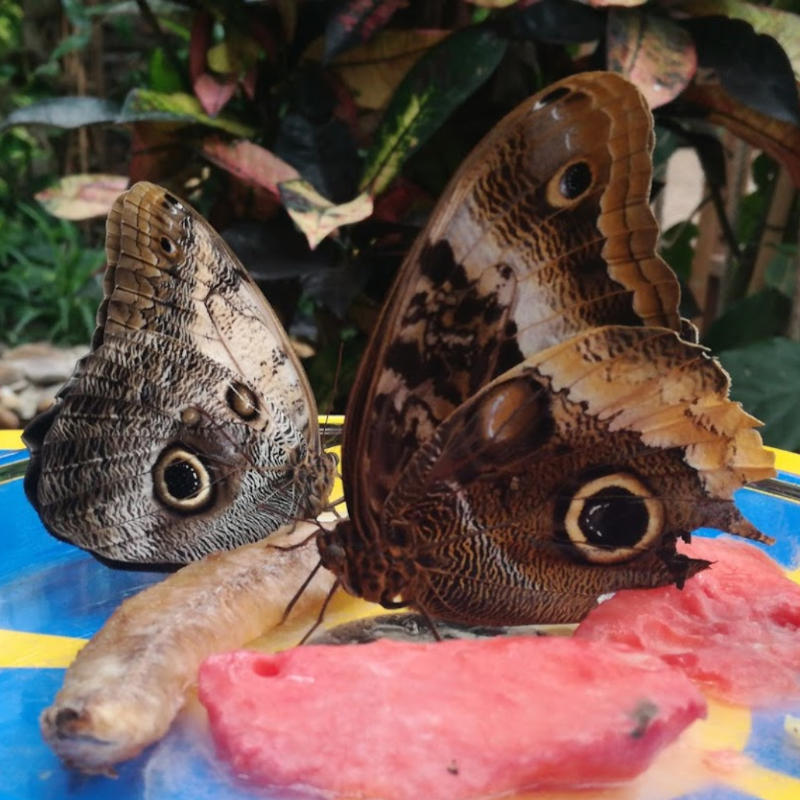 Peťa Krákorová
23. 08. 2020
Thank you for the opportunity of a marvellous spectacle.
A beautiful place, nicely arranged. Truly an experience.
We hope that you and your butterflies will fare well. 
.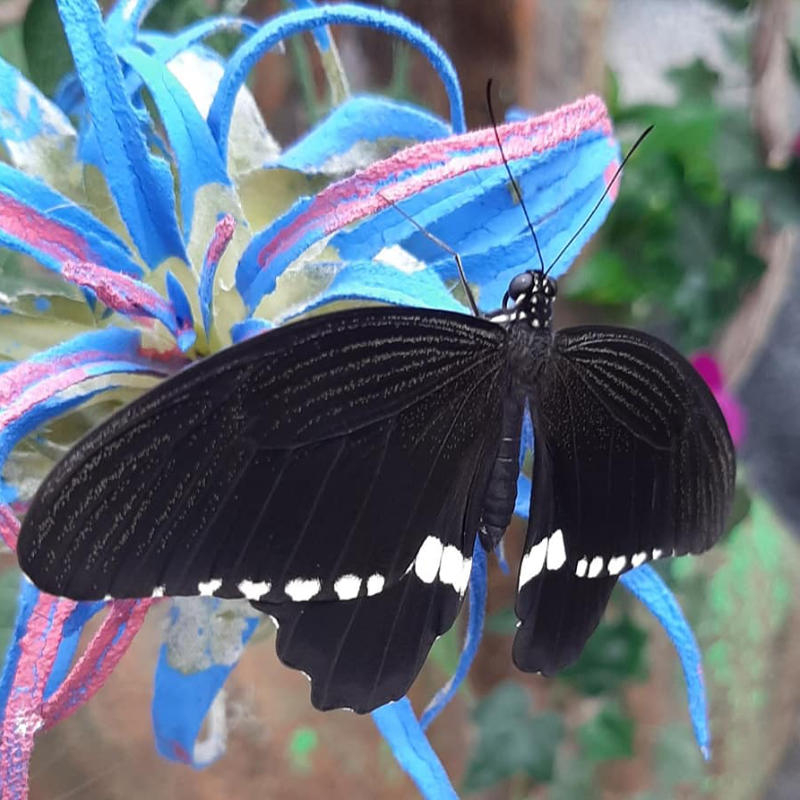 Romana Grohmanová
22. 08. 2020
Beautiful butterflies, super service, a very good project, the only one in the south, as far as I know.
I definitely recommend visiting.

Pavel Purkyt
26. 09. 2020
A beautiful place, loads of butterflies. One needs to stay longer. So that the butterflies get used to you.
Then, one after another will land on you.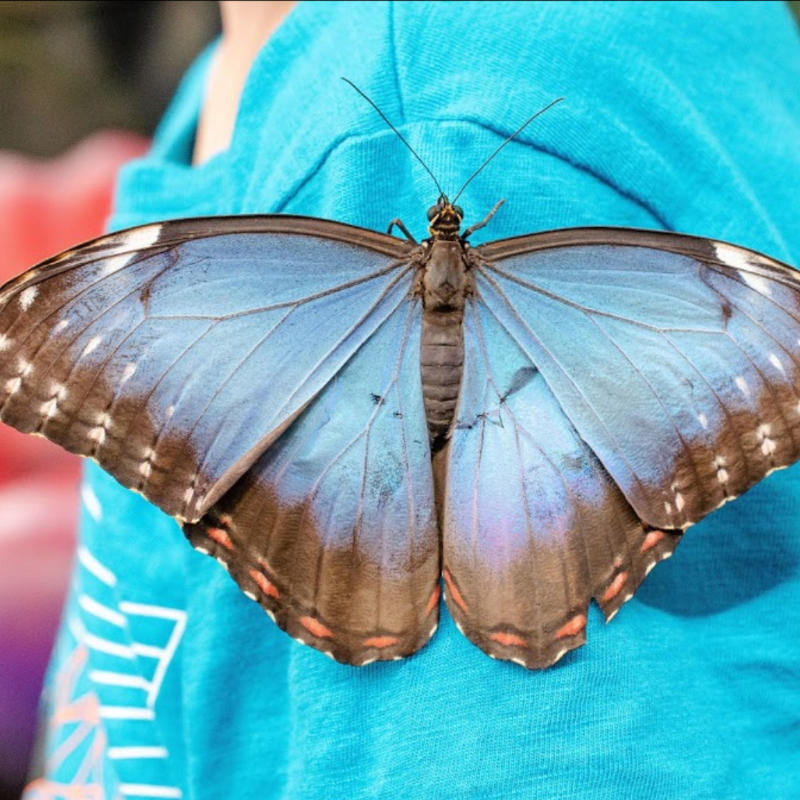 Marcela Zeminová Maršounová
04. 03. 2020
A beautiful and fragile fairy tale world.
Interesting information on the lives of butterflies.
Nice staff. 

Albrechtová Michaela
05. 01. 2019
Beautiful butterflies.
Nice pond, plants.
Simply gorgeous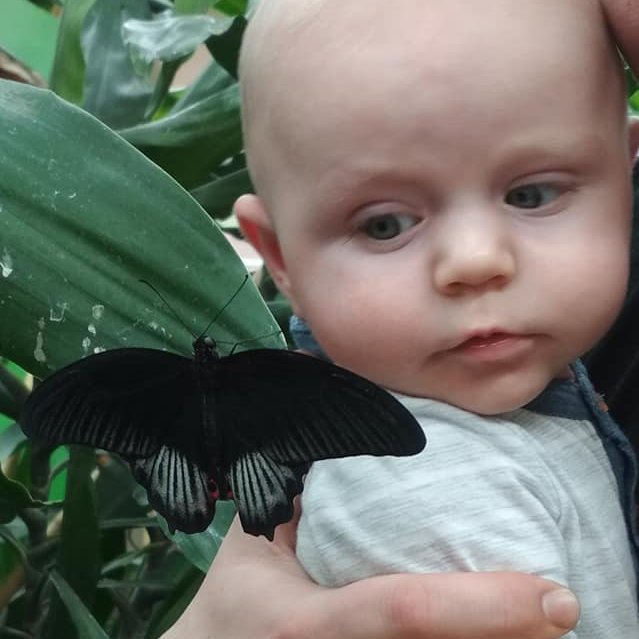 Honza Presler
20. 06. 2020
A really beautiful tour among butterflies; the visit met our expectations. A pleasant cashier, who was able to answer our questions.
All reviews from social media